Thank you for giving me my voice back.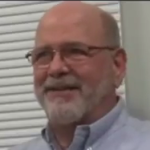 I had a follow up visit with the ENT and the 1st thing he said was "you can't get a better hearing test than you got at Central Florida Speech and Hearing Center. By coming to CFSHC, purchasing equipment and getting tested, you are helping to support the Center. Those proceeds go to help subsidize people that cannot afford to get the services that they need to improve their quality of life.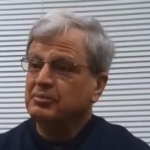 The Center gives a lot to the community. But, how has this place affected my life? They opened the door to me and made me feel like family. And I will tell anyone who will listen... they gave me my hearing life back.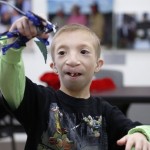 With Christopher, he has been able to hear with the hearing aids that he has. He's been able to speak. It's been amazing here and everybody is wonderful. I haven't had any issues or problems coming here. They're awesome. Everybody here is awesome.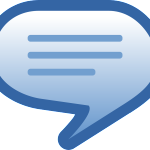 I highly recommend Central Florida Speech and Hearing Center. The staff is friendly and knowledgable about their products. I was fitted for an amplifier which enables me to hear directions and comments from my desk. No more springing up with "what did you say?". There is a good volume control and no white noise. It is also very lightweight to wear. It certainly makes my life more pleasant to hear once again.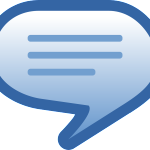 Everyone I met in the office was exceptionally courteous and helpful. What a great staff!

When Tori's hearing loss was diagnosed, she was five years old.  Her parents were devastated and frustrated.  Fortunately her pediatrician referred them to Central Florida Speech and Hearing Center. Unfortunately her Audiologist, Dr. Jennifer Steed, had to tell Tori's parents that her hearing loss could not be fixed and she will have to wear hearing aids the rest of her life.  When Tori put on her first set of hearing aids or as she calls them…"her special pink earrings", she smiled from ear to ear and said "I can hear".  She is so proud to wear them.  They have become a part of her daily routine.  That was almost two years ago. What seemed like a hopeless case became a story of wonderment for Tori. Her parents were amazed at how within six months, her hearing aids had enhanced her ability to speak, respond, and react to her every day surroundings. "She really is an inspiration to us all," says Tori's mother. "Hearing aids won't stop this girl from doing anything she wants to do."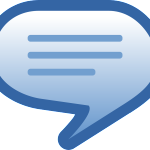 This little note is to let you know how pleased I am with my new hearing aid. I am now able to join in family conversations and understand what everyone is saying. I love music but before my hearing aid I was unable to understand the song, but that has changed. I can enjoy music again. I can also hear my great-grandchildren when they speak to me. Thank you for your patience.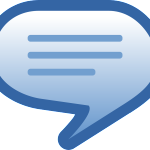 I just wanted to let you know how pleased I am with the service I received from Dr. Heather Leonard. She is not only extremely professional but also very kind, considerate and cheerful, making it a pleasure to do business with Central Florida Speech and Hearing Center. She takes the time to answer all of my questions and I don't feel rushed like I do in other medical facilities.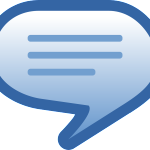 I just wanted to take a few minutes to say thank you for helping me program my BAHA hearing device. I am grateful for the care that I received from Central Florida Speech and Hearing Center. This device and the advanced technology it provides is miraculous and completely life changing. The help I received from Central Florida Speech and Hearing Center was life changing.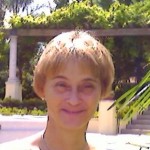 I am so excited that the Central Florida Speech and Hearing Center Loop Florida initiative will be looping more and more places in my community. So far, I've only been able to experience two locations that have been looped, but the programs that were presented in these two looped buildings was amazing. Before looping, I used to miss so much of what was being said in large meeting rooms and at church. Now, I can hear everything.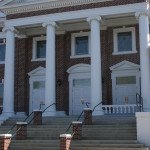 The looped sanctuary at College Heights United Methodist church is amazing. Since the looped was installed, attendance has steadily increased. The response from the membership has been overwhelmingly positive. The "wow" factor is exactly what has happened at College Heights.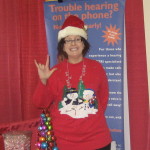 The terminology "Payment in Full" is typically noted with legal intent.  I use it here metaphorically.  My reward for services rendered at CFSHC is much more than financial.  Yes, I get paid.  The honest truth is I want and need that paycheck, but my recompense goes beyond the money.  It is tendered in the faces and lives altered for the better by what I am privileged to do. That in itself that is a treasure.I am also compensated by appreciation from those to whom I report, as well as my peers, adding to the richness of my endeavors.A career at Central Florida Speech and Hearing Center is indeed a  "Payment in Full."

Before coming to work at the Center, I was desperately seeking a job opportunity where I could utilized my skills learned and continue to grow. Like many college graduates, especially one with a challenge (mine is hearing loss), it was very difficult to find a job that would accommodate my needs. I felt hopeless. Then Central Florida Speech and Hearing Center took a chance on me and provided me with a unique opportunity to work for a cause that is very personal to me. And they gave me hope. I feel incredibly blessed for the opportunity that the Center has given me. I love coming to work everyday and being a part of the wonderful work that the Center does. I never expected to be able to let my talents shine, embrace my hearing loss, and work for a nonprofit that embodies my personal journey. Turns out, it was a dream that I never knew I had until coming to the Center. They gave me hope, opportunity, and a place to call home. And for that I will always be grateful.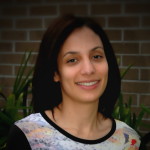 The atmosphere of the Center is what drew me here many years ago. The staff at CFSHC is like an extended family. Not only do we care for our patients, we also care for each other. I admire the Center's drive to reach the community and make it a better place for those needing speech and hearing care. What I do at the Center is a small piece of the puzzle that completes a picture of a network of caring professionals who love what they do. I'm proud to let everyone know that I work at CFSHC, not only for what we do, but for the satisfaction that I get from a job well done. My hope is that the Center will continue to grow and reach a greater part of our community for better speech and hearing for everyone.
Testimonials are a great way for the Center to showcase the work they do and can help aid the Center in providing more services to the community. If you are interested in giving a testimonial, please contact Lauren at lgiordano@cfshc.org