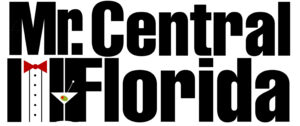 Mr. Central Florida is the Center's annual fall fundraiser, providing the funds needed to serve hundreds of patients each
year. Mr. Central Florida contestants represent men who give of themselves for the wellbeing of others and help raise money for the Center. Contestants earn the title by seeking votes equal to $1 each. At the end of the campaign, the contestant with the most votes is "crowned" Mr. Central Florida!
Congratulations, 2021
Mr. Central Florida
Ricky Peacock
of Home
Solution Lenders!
Are you here! or someone you know the perfect "Mr. Central Florida" contestant? Cast your nomination
Read more about the event in our brochure
Our Reigning Winners
Check out these videos from past events…